Why Partner With a Coach?
Coaching is traditionally associated with sports and high-performance activities. Athletes and high-achievers recognise that they need external support in order to get the best from themselves. 
Over the last 30 years, partnering with a coach has become the norm for executives, entrepreneurs and anyone who wants to live as their best self. 
The only way to really comprehend the power of coaching is to experience it for yourself. That is why I offer a free coaching Illumination Session as a taster experience.
Coaching is not just something you attend and do nothing in between sessions. It is a comprehensive engagement and requires commitment in order to yield results. Anyone can write a list of goals. The coach is the person you go to when you realise your list of goals has been the same for the last 3 years with no progression. Coaching is all about discovering what stands between you and your goals. 
Coaching has traditionally been associated with boosting performance to achieve specific outcomes. It is a goal-focussed engagement in which a coach helps a person uncover their blindspots.
Modern transformational coaching offers this and much more. It is a tool to explore who you are on a deeper level and start to step into a more satisfying and fulfilling life. This could include but is not limited to, better relationships, increased contentment and self-worth, deeper self-knowledge and connection to one's divine essence. Practically speaking these things can lead to increased income, a greater sense of purpose, resilience to push through setbacks, and stronger and more authentic social and professional connections. 
I offer a unique blend of pure coaching and training. The power of pure coaching comes from facilitating a space where you can search deeply for the answers that only you have. We rarely have access to the time and presence of another who is dedicated entirely to listening to and supporting us.
In complement to these new insights, I also provide focussed training for the things that you may need to learn in order to proceed with your quest. The marrying of these two approaches creates the most effective environment for your deep transformation.
The root of my approach is idea development. Too often in my own life I haven't felt support from those around me for the ideas that I know will change my life. There is a big difference between having an idea and then following through to turn that idea into something tangible.
That could be a creative project, a business, a change of career, or simply confronting a pattern of dissatisfaction in your life and searching for a better way forward.
For those changing career or facing a big life change. Create the details of your ideal life and lean into living it every day.
Finding true meaning and aligning with your higher purpose. If you're ready to take the journey of a lifetime, I'm here.
Decide if coaching right is for you before you invest any money.
Send me a message with where your at. I offer a free 90 minute session to get clear on how we might work together. In order to make this first meeting powerful, I'll help to focus your thinking and drill down into the challenges you're currently facing via email.
I offer several sessions to those who would like to experience coaching before investing. Each session is 90 minutes in length. The first is a standard conversational session in which we discuss what you're aiming to achieve, what you've already tried and where you'd like to get to.  The other two sessions are designed to open up your thinking in more abstract ways using music and film.
These sessions are designed to explore your inner world in a less conventional way. By using the metaphors of music or film, we can bypass logic and tap straight into feeling. Rather than the sessions following the conversational approach, we will draw upon your favourite music or your favourite motion pictures to delve deeply into who you are now and who your would like to be.
"Having 9 coaching sessions with Sam is accelerating the journey inside myself. I solved one issue within myself that I have been dwelling in for years just after one of the sessions with Sam. I like the way Sam give time for himself to fully listen to me, to think the best questions or sometimes input for me. The best thing from him, is he tried his best to understand the client's feeling, situation, and everything you said. From his listening skill, and genuine curiosity, emerged good and challenging questions which helped me to grow and reach my goals. Thank you!"
How Do I Work?
I use a variety of creative techniques to uncover new thinking and generate fresh insight.
Metaphor As A Window To The Soul
I commonly work with music and film with my clients. Explore Your Subconscious Motivations
Articulate Your Vision
One half of our challenge is articulating our vision. One of my favourite tools is an NLP technique called Future Pacing. It is part guided meditation, part visualisation. It taps directly into the subconscious mind and aligns you vision with a future date.
Choose the coaching package that matches your needs. All available as standard (fortnightly) or intensive (weekly) options.
3-Month Engagement
From £450

Sessions booked weekly, fortnightly or open diary access.
6-Month Engagement
From £900

Sessions booked weekly, fortnightly or open diary access.
12-Month Engagement
From £1800

Sessions booked weekly, fortnightly or open diary access.
Single Session
£80

Get clear on something specific.
[Choose Your Options: Link to a Coaching Menu Page – Each idea described in more detail]
Which of the programs I am creating, actually programs that I want to follow myself? 
I see the clear voice program as a representation as a skill I want to develop in myself. I want to get better at speaking in public. I am not an expert on that. I can speak in public, but it is something I am still working to improve at. 
There are things that I am an expert at or that I know more than most about. These are the things I can concentrate on. These are the things that other people can learn from me. If I'm going into the arena trying to sell things that I don't yet know myself, I am approaching this from the wrong perspective. In order to push forward with my development in those areas, I need to be seeking out people or tools or resources that I can learn from. My development will always be in flux. Interpreting the information I have access to and the way I relate to it gives me a clearer idea of what I'm passionate about and what I'm working towards. 
I am posting my thoughts as part of my development. I am sharing this development in public, because it no longer serves me to keep my ideas locked away in my journal. From this perspective, I am asking questions that I want to more clearly understand the answers to. My posts are coming from a place of understanding my path better. So if someone doesn't like, or doesn't respond to what I share it doesn't matter. It is all a feedback loop. It is all a process. 
In the context of the Clear Voice Program. I appreciate the value of developing one's voice and I am passionate about getting better at it. But I actually know very little about how to reliably share that process with someone else. 
The best I can do here is describe how I got better at expressing myself and communicating my thoughts more clearly. I write very well, but I also write a lot. And that needs to be edited. My voice still needs to become clearer. I still have a way to go along this path. 
That said there have been some discernible improvements to my quality of life as a result of this practice of refining my communication. It does work. I use it every day. But ultimately, what benefit will I get from taking other people through the same process I have been through? Is that even something I want to offer as a main product? It was a deficit I identified in my life and I've taken steps to improve in this area because I identified writing and speaking clearly as central to the success of my business. These skills have vastly improved my coaching ability, my professional skills and my ability to express myself personally in my relationships. 
But I also recognise that I went too far with this development. I didn't incorporate feedback from my audience. I practised so much in isolation before I started publishing my ideas. So I was writing for me. I forgot how to write for other people. 
Communication is only successful if the other person or people understand you. My path now is tailoring what I write for others. Feeling what it's like to publish in public and getting feedback from my audience(s). 
So the above could be a blog article, or a talking point. 
I like this term, talking point. It implies that the motivation for creating the content to start a dialogue. As opposed to creating something that is only read, and not responded to. Writing from a place of creating talking points is a different perspective to writing an article or even creating content. The world doesn't need more content, the world needs more conversations, more connection. 
Workshops - Learning Sessions
These are one-off sessions held for groups that are either free or nominal fee. I will use them to advertise my individual and group coaching offerings. 
Music as a pathway to innovation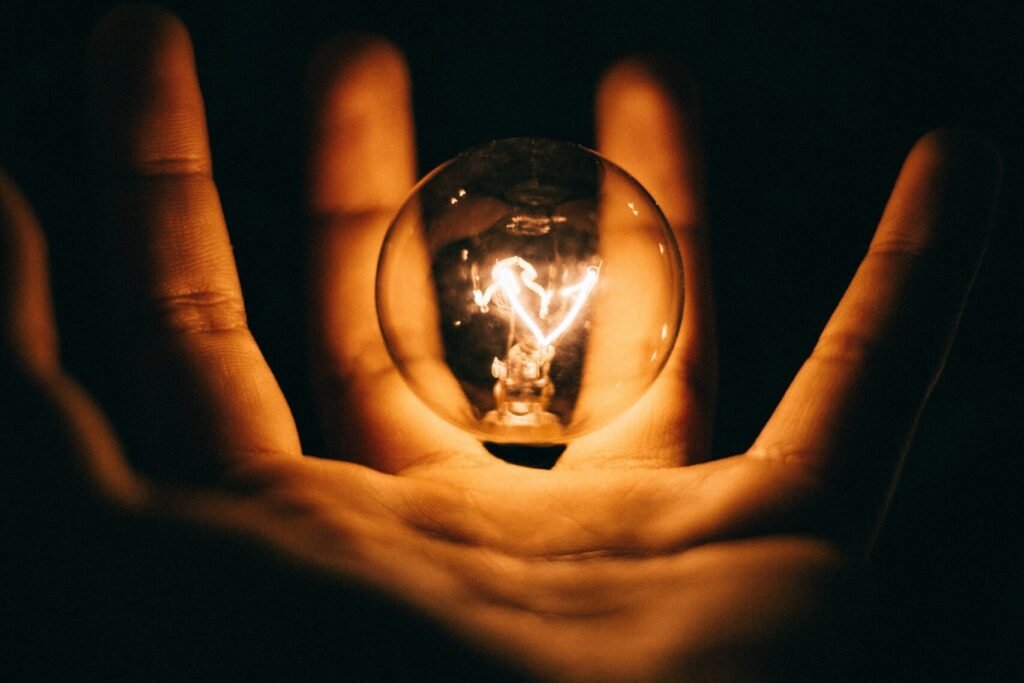 Book Your Free Illumination Session
Shine a beam of clarity into your life. Use the calendar below to book your free, no-obligation, 60 minute Illumination Session
Discover how we might work together and experience the true power of transformational coaching for yourself.